Dashboards
Agent list
The Agent list provides an overview of all agents associated with your account. From here, you can view the status of each agent and other information.

The coloured circle representing the State can take 3 values:
Green: Agent is reporting normally with the correct time.
Yellow: Agent has not reported in over 20 minutes, or is reporting with the wrong time.
Red: Agent has reported errors in recent log messages.

An agent's Clock Offset is the difference between the time reported by the agent and the time recorded on our server. Incorrect time can produce anomalies in metric data so it is advised to keep the agent's clock accurate.
You can delete the record of an agent from this page, but be aware that this will not uninstall the agent. To uninstall an agent, use your package manager.
Base system metrics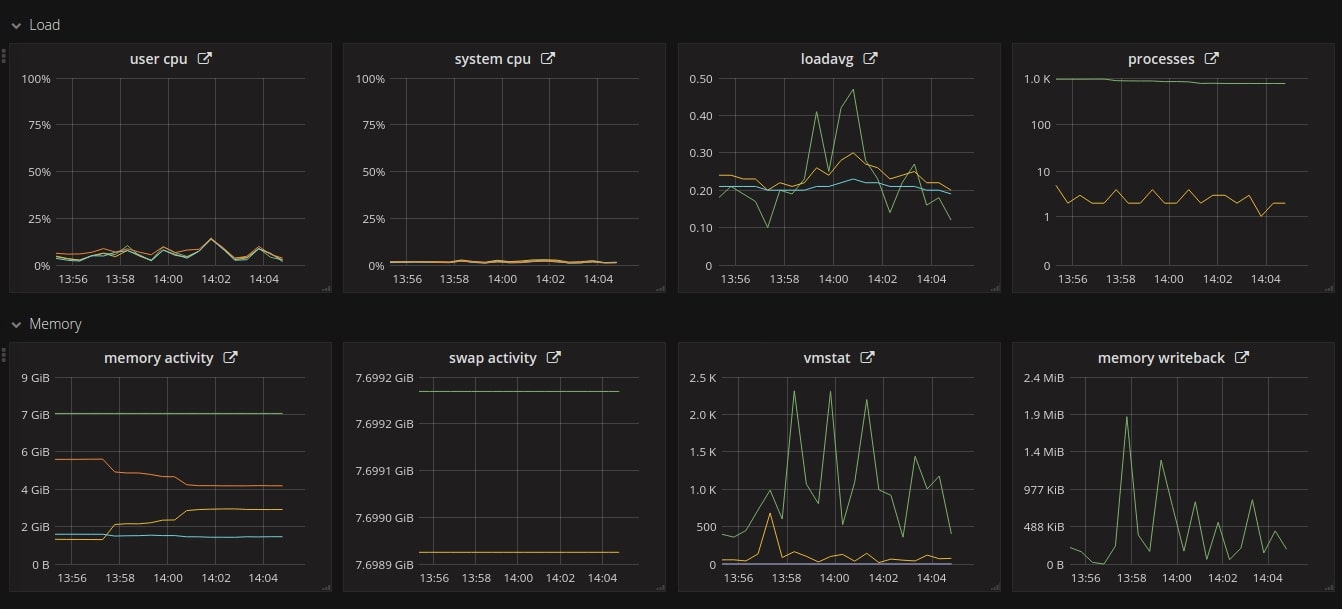 This dashboard displays many of the metrics reported by the Hosted Graphite agent, and is available after you have installed your first agent.
You can find descriptions of how to read the base system metrics dashboard at Base Metrics.