Heroku is Infrastructure as a Service that was built with developers in mind. It is a Platform as a Service used to host applications, and it was originally built for Ruby language. It has since expanded from just Ruby to Java, Node.js, Scala, Clojure, Python, PHP, and Go.
Not only does Heroku offer server, network and general computation - it offers everything a developer needs to get straight to building their app.
Heroku is able to scale instantly, both vertically and horizontally. Heroku provides code rollback, allowing you to roll back your code to a previous version instantly. Heroku integrates with GitHub so that any repo can be set to auto-deploy in Heroku.
Heroku offers Postgres(SQL) as a Service, as well as Add-ons built by both Heroku and 3rd parties to make sure you have every tool you need. In the Heroku Add-ons store, you can get everything from performance monitoring and data stores to development tools, search, and more.
Hosted Graphite has a Heroku Add-On! Installing the add-on can be done through the UI of your Heroku account in the 'Resources' section, or by issuing the following command in your Heroku CLI:
heroku addons:add hostedgraphite -a <app-name>
Make sure to replace the variable
<app-name>
with the name of your application, as it appears in your Heroku account. Once the add-on is installed, a new application configuration key will be created, called
HOSTEDGRAPHITE_APIKEY
. Confirm the key by issuing this command:
heroku config:get HOSTEDGRAPHITE_APIKEY -a <app-name>
You can now navigate to your new account by clicking on the Hosted Graphite add-on link in the Heroku UI, and wait for the metrics to appear.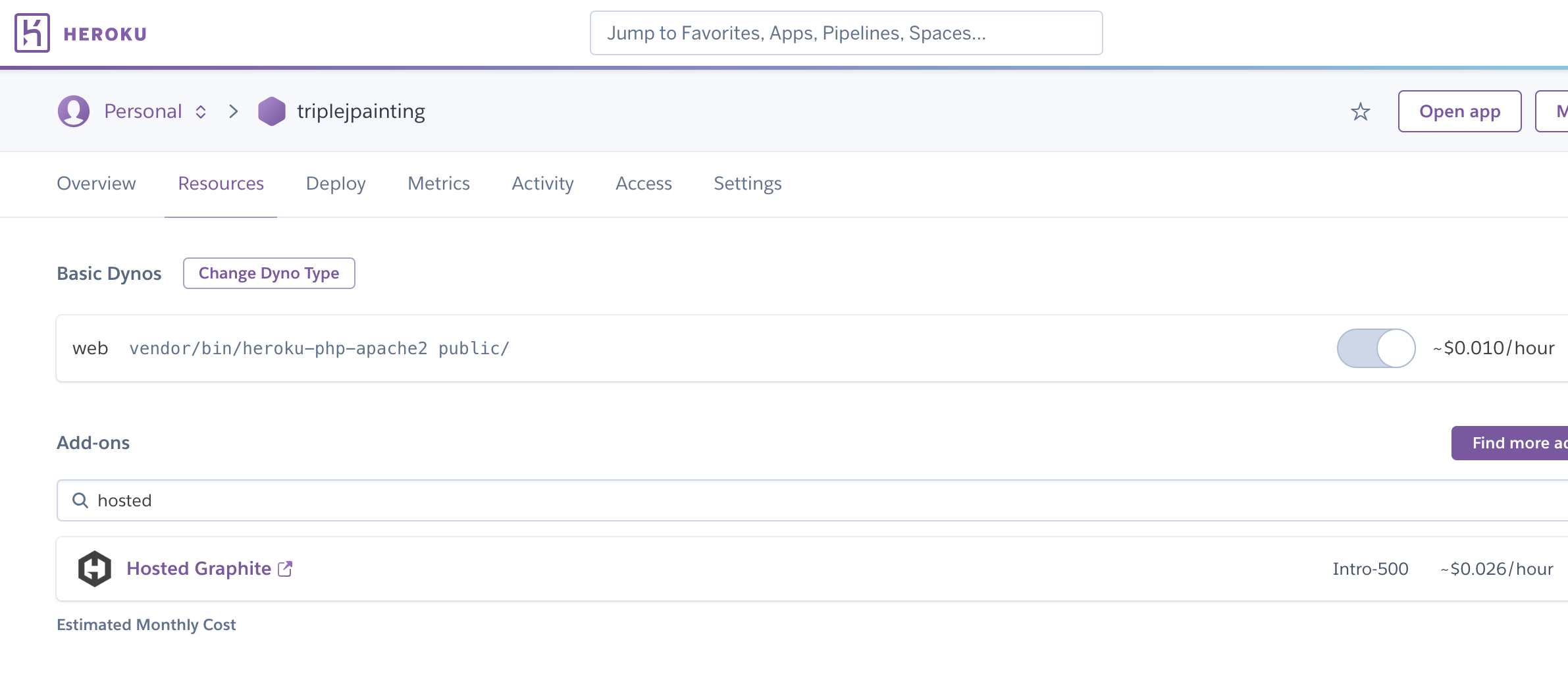 To monitor your Heroku apps, you can easily integrate your Heroku app with MetricFire. The MetricFire Heroku monitoring add-on surpasses the default Heroku monitoring tool by allowing users to customize graphs feely. In MetricFire, users can select very granular time frames and zoom into their data. The default Heroku monitoring tool is unable to display very granular information over a long period of time.
Also, MetricFire has automatically generated dashboards specifically designed for Heroku apps. Once you have set up the MetricFire integration with Heroku, you will be able to see your automatically generated dashboards tailored to your Heroku app.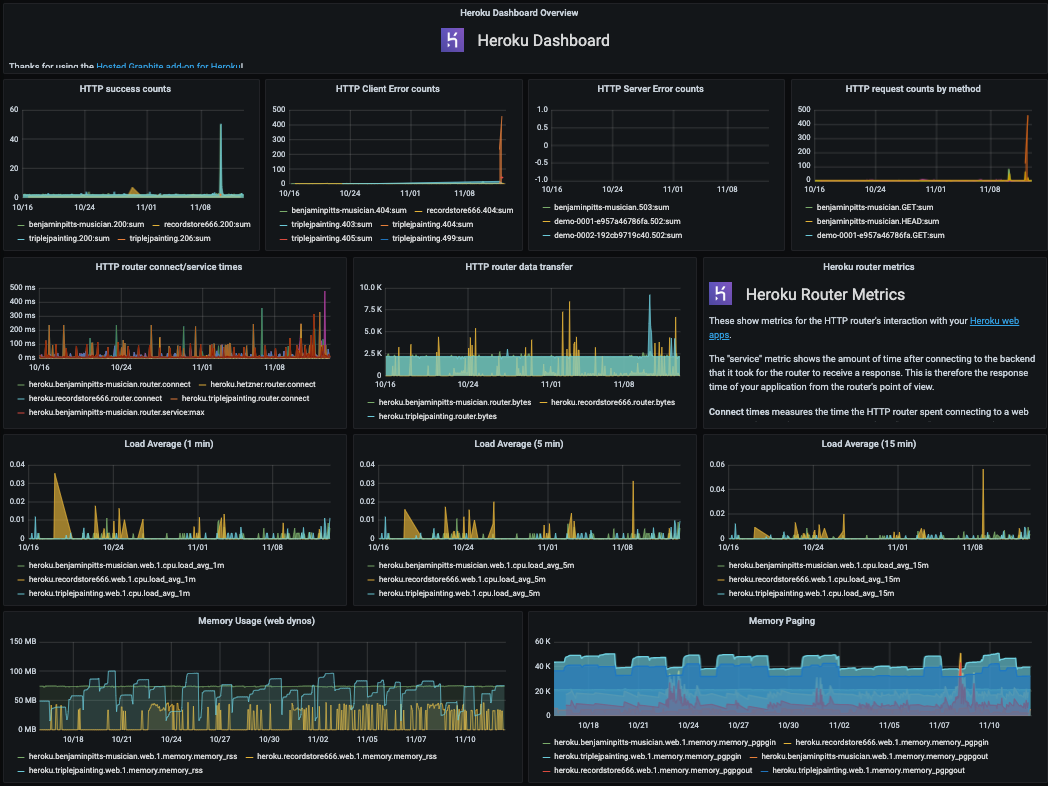 In your automatically generated dashboard for Heroku you can see dyno metrics for Load Average, Memory and Swap, as well as all of your HTTP metrics. With a few custom metrics, you can easily monitor your business metrics and app performance as well. Monitor your Heroku app with MetricFire today!