MetricFire is a full-scale platform that provides infrastructure, system, and application monitoring using a suite of open-source monitoring tools. We enable you to use Hosted Graphite and aesthetic custom dashboards to visualize your metrics so you can understand what is happening.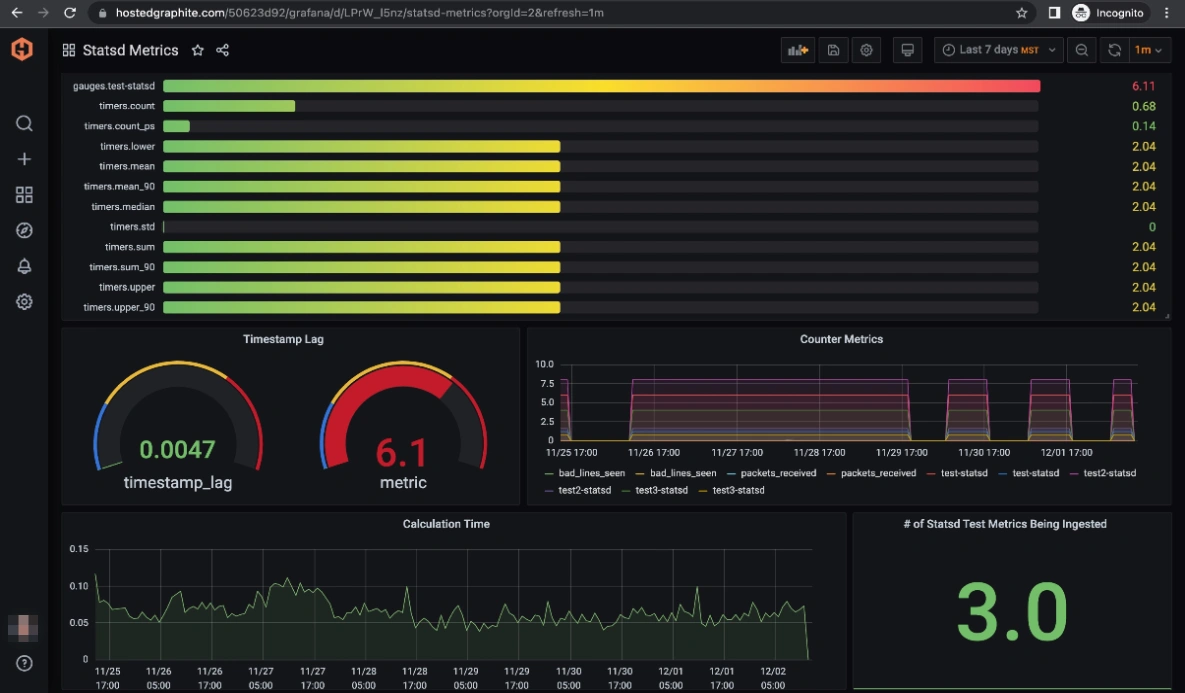 MetricFire offers a complete ecosystem of end-to-end infrastructure monitoring, comprised of open-source Graphite and popular dashboards. Plugins for many other open-source projects are preconfigured, such as StatsD, collectd, and more. Not only does MetricFire fit well into many monitoring use cases, such as server monitoring, but we also offer application and cloud infrastructure monitoring.
Through this hosted environment, MetricFire boosts the unique features of open-source projects to give you more functionality than the original products. Below are some of the MetricFire features at a glance:


Cloud Monitoring


Hosted Graphite


Dashboards

The key thing to remember is that Hosted Graphite by MetricFire is more than just Graphite. Our Hosted Graphite product actually adds data dimensionality and better data storage.
Benefits of Using MetricFire:


Simple, low-cost pricing
A structured pricing model based on unique time series metrics allows you to work within your budget. The predictability and transparent pricing allow you to keep your costs in check and plan for the future. 1 metric is 1 metric.



Easy-to-use dashboards
Easily share your dashboards with clients for free.



Responsive alerting
Alert notification integrations PagerDuty, Slack, email, and webhooks.



Freedom of customization
Custom metrics through your code.



Fantastic customer support
Highly available support is provided by engineers for engineers to get you set up quickly.



Enterprise-ready
Dedicated clusters for users that need their own environment.