Table of Contents
Introduction
Graphite and Splunk are two data monitoring and visualization services with different pricing models. Graphite is open-source and free, while Splunk is a paid service with pricing starting at $225/month for Splunk Enterprise. Hosted Graphite is available at a starting price of $99/month. Choose based on specific needs and budget.
Key takeaways
Graphite can monitor, store, alert and visualize time-series data of all kinds.
Graphite is open source, and free.
Splunk is a one-stop-shop for everything related to data management, and they can be used in a broad range of fields (IoT, IT, security, and business metrics).
Splunk is a proprietary service that can't be used for free.
What is Graphite?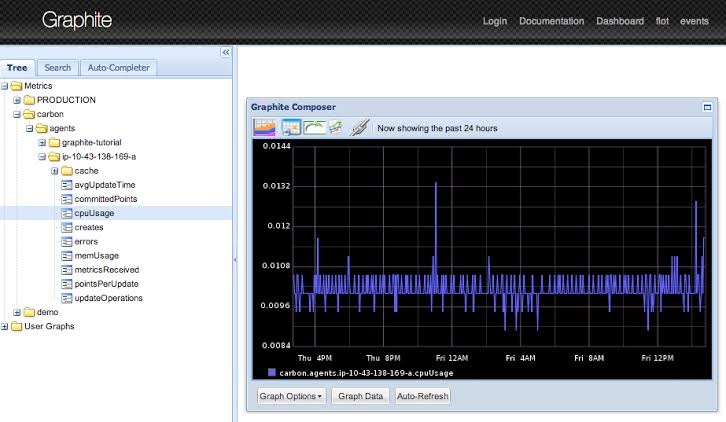 Graphite is an open source time-series monitoring software that was first released in 2008. It's a push-based monitoring software, which means that it collects metrics by taking information that is already being expressed, then records and visualizes it. Graphite usually works together with StatsD or collectd to pull the time-series metrics from an infrastructure. The metrics are then aggregated and stored in Graphite's database, Whisper. Graphite provides companies with the ability to monitor, store, and visualize data, as well as alert on specific events. Hosted Graphite is available through MetricFire, with Hosted Grafana included in the package.
Get our free trial and start using Hosted Graphite in minutes. You can see if Hosted Graphite is the right fit for you. If you have any questions, you can always book a demo and talk to us directly.
What is Splunk?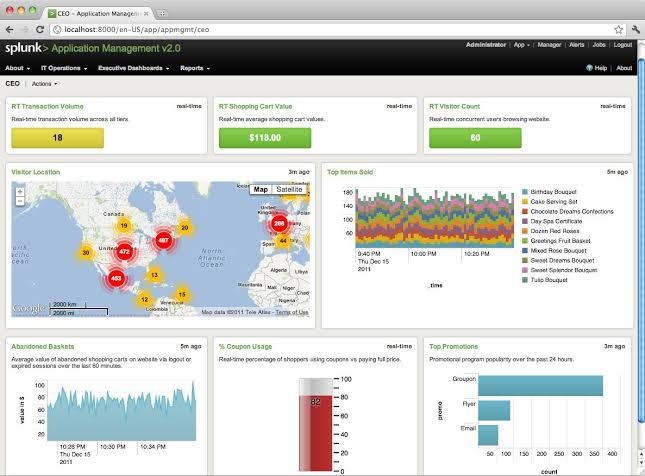 Splunk is a paid data monitoring and visualization service that has experience in IoT, security, IT and business analytics. Splunk can visualize any machine generated data. Splunk also supports data storage and has both an on premise setup as well as a cloud setup. One of Splunk's biggest strengths is real-time visualization. Splunk provides support for all kinds of data management issues, from collecting the data, to visualization and analysis. Splunk has a strong customer support team and is ready to assist from the beginning to the end.
When to use Hosted Graphite by MetricFire?
Use Hosted Graphite when you …
need time series monitoring for infrastructure.
need to visualize data from multiple different sources.
need alerting on key events.
need a hosted service because your infrastructure is too large to do it by yourself.
When to use Splunk?
Use Splunk when you …
Want a hosted data collection, monitoring, visualization, analysis and storage service all in one place.
Want to visualize real-time data.
Want to create a stored database of important machine generated information.
Want to create searchable databases that you can monitor and visualize.
Pricing comparison
Graphite is open source, and free.
Business-ready Graphite as a Service by MetricFire, including Hosted Graphite and Grafana, starts at 19 USD a month.
Splunk Enterprise is 225 USD a month.
Splunk Free is available for 1 user and up to 500 MB of data per month.
Splunk also has volume based pricing and a wide variety of specific products that can be purchased at other prices.
Conclusion
In conclusion, both Graphite and Splunk are powerful tools for monitoring, storing, and visualizing data. Graphite is an open source software that works best for time-series monitoring of infrastructure, while Splunk is a paid service that offers a one-stop-shop solution for data management and visualization. Graphite is a cost-effective solution, with a free open source version available, while Splunk offers a more robust and real-time visualization experience. Ultimately, the choice between the two will depend on the specific needs of the organization and its budget. Hosted Graphite by MetricFire offers a business-ready version of Graphite with added features, making it a great option for those who need a more comprehensive monitoring solution.
Get to know our Hosted Graphite better, and check out how MetricFire can fit into your monitoring environment! Get a free trial and start using Graphite now. Feel free to book a demo and see what Hosted Graphite can do for you.