CircleCI is a continuous integration and delivery platform (CI/CD) that you can install in a private cloud or data centers.
After you authorize a software repository, such as GitHub or Bitbucket, as a project on circleci.com, every code change you make triggers automated tests in a clean container or VM. After the tests are complete, CircleCI notifies you via email of successes and failures.
You can configure CircleCI to deploy code to various environments, including AWS CodeDeploy, AWS EC2 Container Service (ECS), AWS S3, Google Kubernetes Engine (GKE), Microsoft Azure, and Heroku. You can deploy other cloud services using SSH or by installing the service's API client with your job configuration.
To get your webhook URL from Hosted Graphite - Simply click the "Copy CircleCI webhook URL" button on the add-ons page, and add the URL to your circle configuration.

To see the annotations on your graph, enable them in your dashboard settings and they will appear on your graph: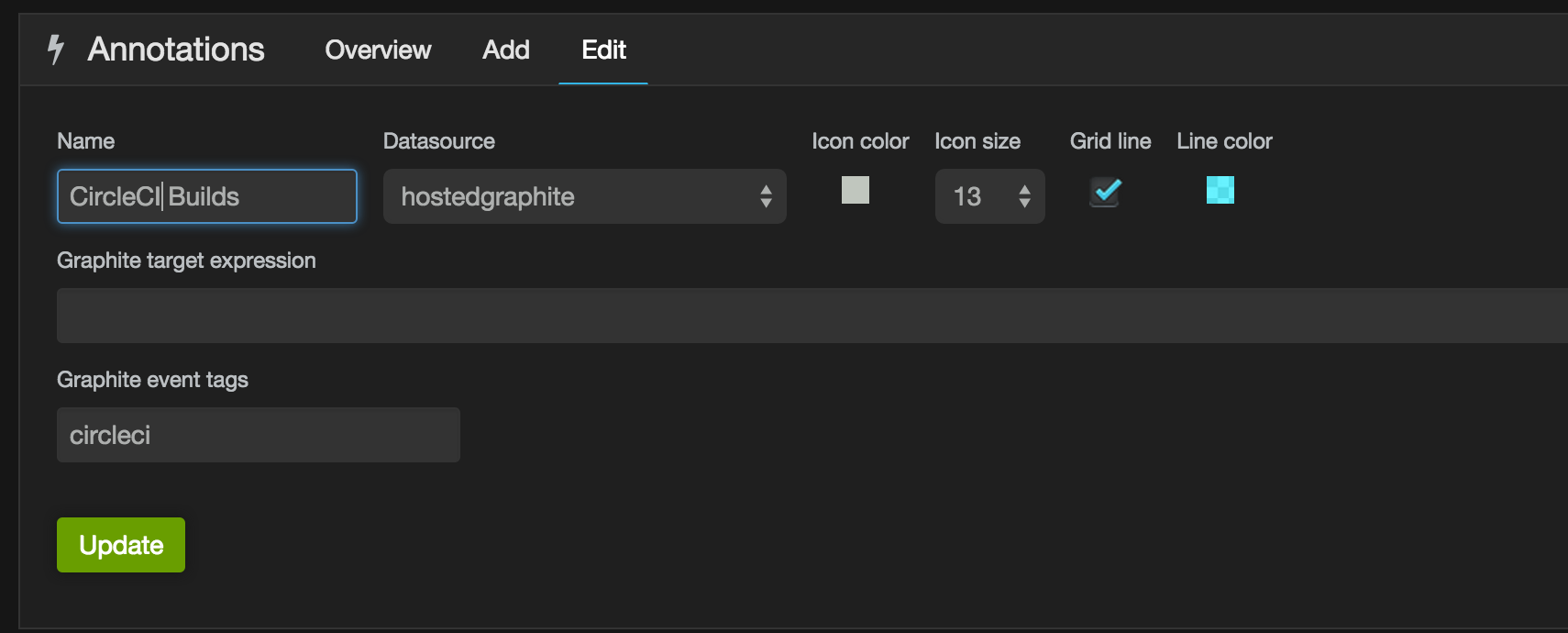 System administrators can gather metrics for monitoring their CircleCI installation for various environment variables, including installed Nomad clients and Docker metrics. Metrics collected by CircleCI include basic information, such as CPU or memory usage, and more advanced metrics, such as the number of executed builds or the number of internal errors. By recording and analyzing metrics, you can quickly detect incidents and abnormal behavior, retroactively understand infrastructure-wide issues, and scale computing resources dynamically.
With MetricFire, you can turbocharge your CircleCI monitoring to a new level. One useful method of monitoring the changes in your codebase is by adding annotations whenever your tests run. For example, by adding CircleCI annotations to your MetricFire graphs using a webhook, you can keep track of which passed tests have affected your system performance (negatively or positively). This method can help you prioritize what to fix first, as a highly negative impact should have top priority.