Table of Contents
What is Graphite?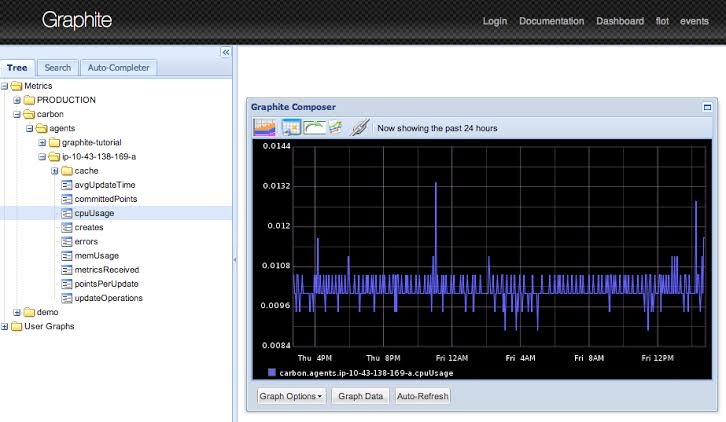 Graphite is an open source time-series monitoring software that was first released in 2008. It's a push-based monitoring software, which means that it collects metrics by taking information that is already being expressed, then records and visualizes it. Graphite usually works together with StatsD or collectd to pull the time-series metrics from an infrastructure. The metrics are then aggregated and stored in Graphite's database, Whisper. Graphite provides companies with the ability to monitor, store, and visualize data, as well as alert on specific events. Hosted Graphite is available through MetricFire, with Hosted Grafana included in the package.
Get our free trial and start using Hosted Graphite in minutes. You can see if Hosted Graphite is the right fit for you. If you have any questions, you can always book a demo and talk to us directly.
What is AppDynamics?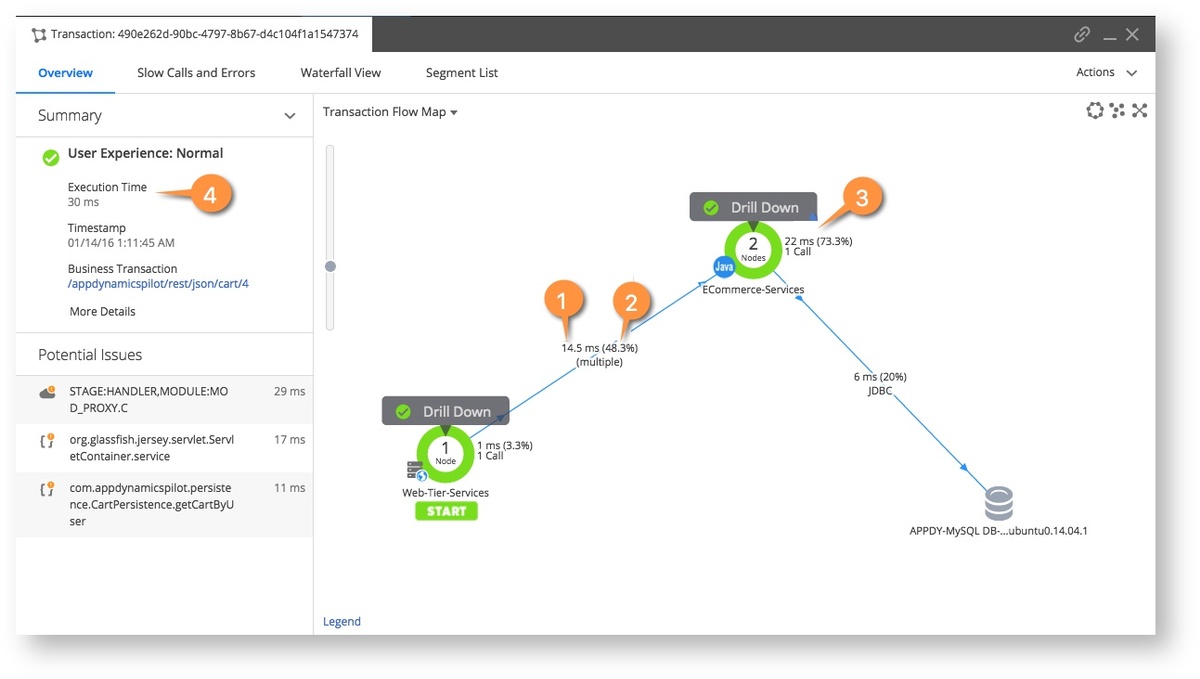 AppDynamics is an application performance monitoring tool designed to provide real-time detection of anomalies. It can be applied for both cloud or server based apps, and can also be used to see how an app's performance affects business metrics. AppDynamic's feature called Business iQ allows you to correlate app performance, user experience, and business outcomes. AppDynamic's end user monitoring tool allows teams to see a connection between front end and back end performance monitoring. Infrastructure Monitoring allows for visibility into how the infrastructure impacts the app performance. AppDynamic is a proprietary service with three stages of pricing. The first stage is only app performance monitoring, the second stage is full-stack visibility, and the third stage brings in Business iQ.
When to use Hosted Graphite by MetricFire?
Use Hosted Graphite when you …
need time series monitoring for infrastructure.
need to visualize data from multiple different sources.
need alerting on key events.
need a hosted service because your infrastructure is too large to do it by yourself.
When to use AppDynamics?
Use AppDynamics when you …
have an app that needs to be monitored.
are looking for ways to optimize your app.
want to know where the anomalies in your app are.
want to identify which anomalies actually affect user experience.
want to be able to trace how much anomalies are costing.
Pricing comparison
Graphite is open source, and free.
Business-ready Graphite as a Service by MetricFire, including Hosted Prometheus, Hosted Graphite AND Grafana, starts at 99 USD a month.
AppDynamics has a starting price of 3300 USD per year.
Key takeaways
Graphite can monitor, store, alert and visualize time-series data of all kinds.
Graphite is open source, and free.
AppDynamics is meant for businesses that are defined by their app services.
Get to know our Hosted Graphite better, and check out how MetricFire can fit into your monitoring environment! Get a free trial and start using Graphite now. Feel free to book a demo and see what Hosted Graphite can do for you.