What is Prometheus - Introduction
In recent times, Prometheus has become the standard for application monitoring in the tech space. But what exactly is Prometheus? Over the course of this article, we'll touch on various subtopics to help answer this question, ranging from where it all started, to its architecture and how exactly it does monitoring. We'll address the various possible integrations/tools that can be used alongside Prometheus, and why Prometheus is a great tool for monitoring these platforms and applications.
To start, this is what bare-bones Prometheus looks like - it's called the Prometheus Expression Browser: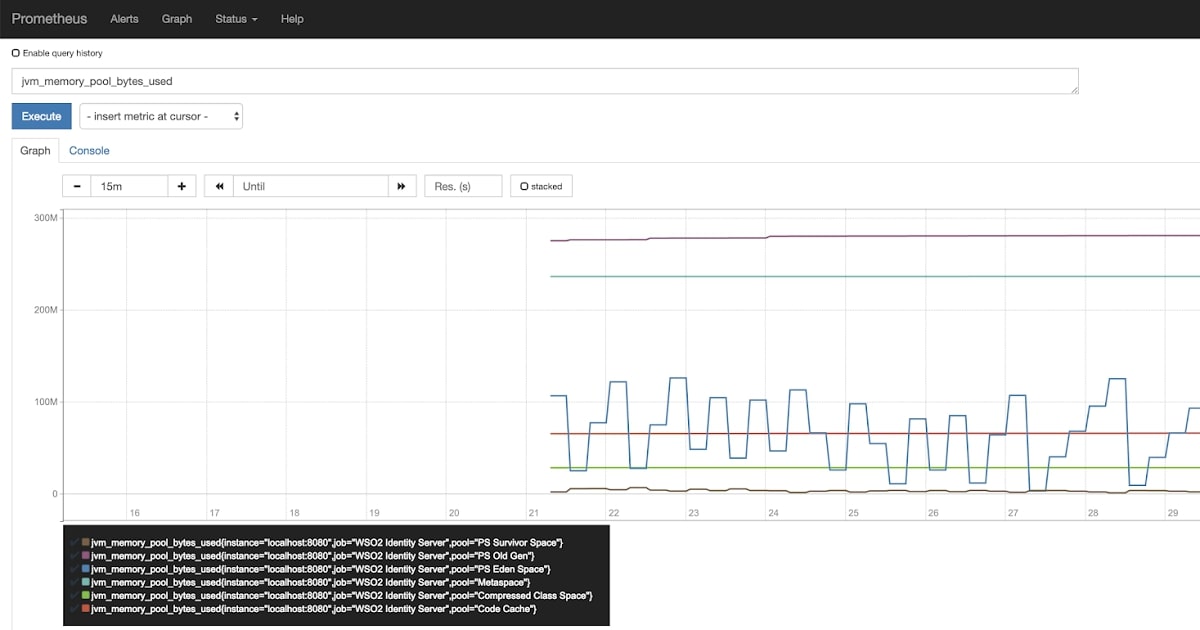 However, Prometheus is usually used along side Grafana. Grafana is a visualization tool that pulls Prometheus metrics and makes it easier to monitor. So often, when people talk about their Prometheus monitoring, especially when it comes to the visualizations, it looks like this: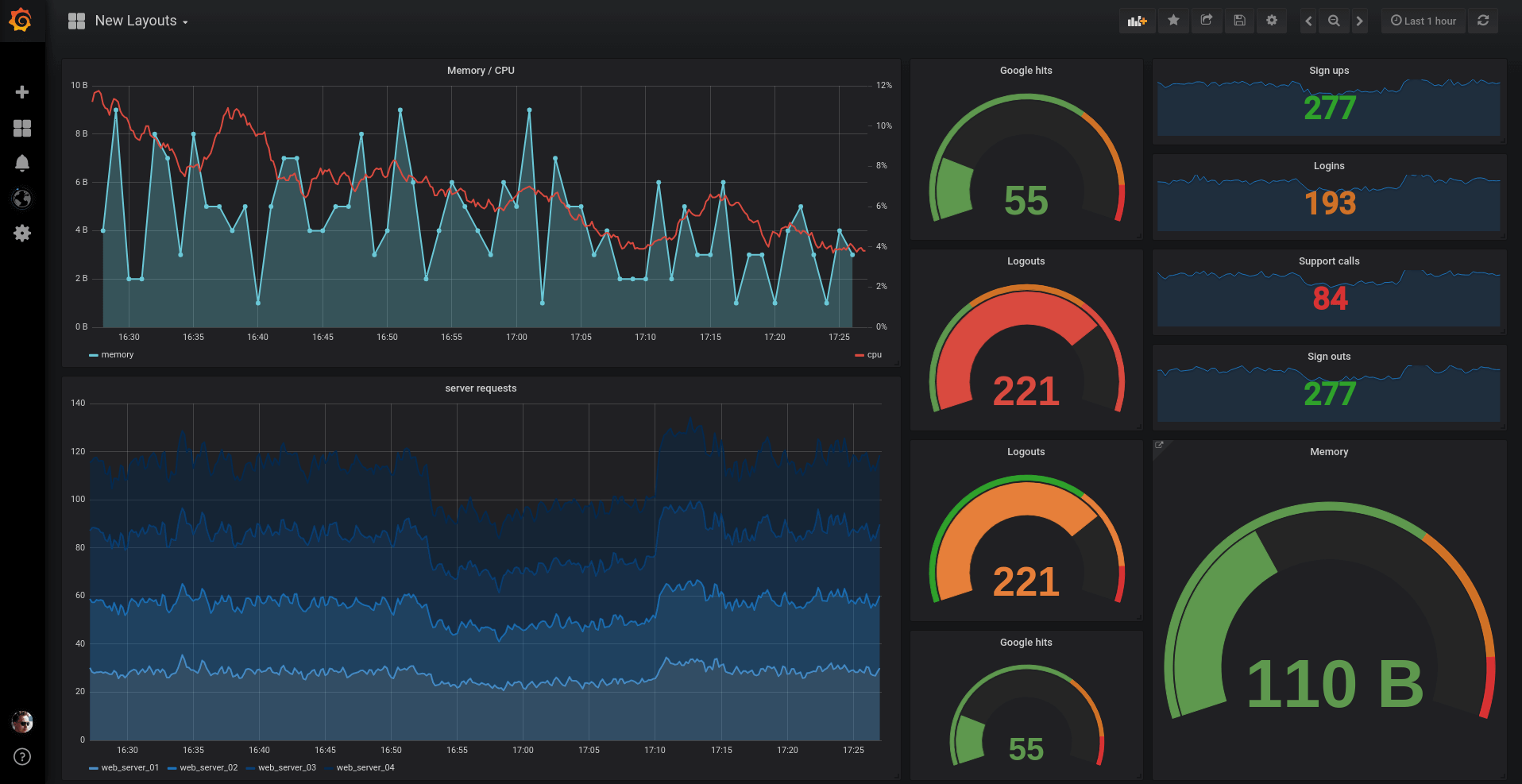 MetricFire is a Hosted Prometheus platform - so if you want to check out Prometheus for yourself, you can sign up for the MetricFire free trial! You can send metrics in to the MetricFire platform and visualize them in Grafana dashboards.
What is Prometheus - The History
Prometheus was started at SoundCloud in 2012 as an open source project, after discovering that the metrics and monitoring tools they used at the time (StatsD and Graphite) were not sufficient for their monitoring needs. Gathering inspiration from the monitoring tool Borgmon (which was used at Google at the time), they identified specific needs crucial for their monitoring purposes.
For example, they needed a multi-dimensional data model, operational simplicity, scalable data collection, and a powerful query language. They built Prometheus to encompass all these features into a single tool. The resulting tool grew so successful that it was accepted into the CloudNative Computing Foundation in 2016 as its second incubated project, behind Kubernetes.
What is Prometheus - Architecture
Prometheus is composed of multiple components, each of them providing a specific function, vital to Prometheus' broader monitoring and alerting mission. These components include:
However, as Prometheus remains an open source project, you would manually have to set up each of these components, and maintain them to ensure they provide the value described above. To try out a cloud hosted version of Prometheus reach out to the MetricFire team today for a demo, or try it out for yourself on a free trial.
What is Prometheus - Use cases
Prometheus has gained a reputation as the de facto monitoring software in recent times. Its ease of use, versatility and literally endless integration options make it a favorite in the monitoring and alerting community. It fits well with IoT, cloud monitoring and literally any other monitoring use case you could think of. However, one situation Prometheus where Prometheus doesn't thrive is in a push based metric collection use case. There are some workarounds, as you can see in our article Monitoring a Python Web App with Prometheus.
Although it has the Pushgateway to handle pushed metrics, the Pushgateway is not capable of converting Prometheus into a push-based monitoring system. Its sole purpose is to serve as some sort of metric cache for short lived jobs as explained above. Apart from this, I'd say Prometheus would handle pretty much anything you throw at it, and thrive while doing it.
What is Hosted Prometheus by MetricFire
Prometheus is an incredibly powerful application, but it does entail a fair amount of installation and configuration to get it up and running. Also, given that Prometheus is open source in nature, you would probably have to handle maintenance and updates manually - you'll need to have a dedicated team of engineers to handle this.
All that extra operating cost completely goes away when you switch to a hosted version of Prometheus, like the one offered by MetricFire. With no maintenance to worry about, you can easily use and scale Prometheus right off the bat. And with the MetricFire team handling all updates behind the scenes, you can be rest assured that you'll always have the most recent version of Prometheus each time you log in. Take our Hosted Prometheus offering for a spin today, with a free trial or speak to us for a demo.