Amazon Redshift is a Data Warehouse product provided by AWS. Every interaction you have with your clients generates countless data points. With the right tools, you can harness the power of that data to optimize the customer experience.
Amazon Redshift makes setting up your data center simple. No need to invest resources in costly hardware that requires storage space. Your Amazon Redshift data center exists in the cloud - and every step is managed for you from start to finish.
You can rely on Amazon Redshift for the setup, operation, and scaling of your data warehouse. That includes specialized tasks such as provisioning capacity, monitoring, backup, software patches, and upgrading. Whether you have a few hundred gigabytes of data or more than a petabyte, Amazon Redshift is a seamless, secure solution for your data center needs.
Why Do Performance Monitoring with Amazon Redshift?
Plenty of cloud-based data services can meet basic needs, but Amazon Redshift offers something more. Users remain loyal because Amazon Redshift can be trusted to keep data secure. Better still, it is fast and easy to use.
Amazon Redshift clients enjoy a variety of exclusive features related to cluster access and security. Application developers trust the platform because encrypted data and connections are guaranteed.
Simply create a data warehouse by launching a set of nodes, which are referred to as an Amazon Redshift cluster. Provision your cluster, then upload your data set and perform necessary data analysis queries and monitoring.
The size of the data set does not matter: Amazon Redshift is best known for its fast query performance. App developers who are familiar with SQL-based tools and business intelligence applications find it simple and efficient.
You can track the performance and overall health of your databases using the Amazon CloudWatch metrics. These are particularly helpful in monitoring CPU utilization, latency, and throughput.
To get started, first, create a policy that we will later attach to the user.
In the IAM Dashboard, click on Policies (on the left) or Customer Managed Policies under IAM Resources, then click on Create Policy.
Switch to the JSON tab, replace the existing text with the policy provided below, and click 'Review policy'.
Give the policy a name (Eg: HG_policy) and a description (optional).
Save the policy by clicking 'Create Policy'.
Next, we'll create a user to attach the policy. We'll use the Access Key/Secret Key tokens to permit Hosted Graphite to import CloudWatch metric data.
In the IAM Console, click on 'Users' on the left or under IAM Resources. Then select 'Add User'.
Give the user a name (Eg: HG_addon) and 'Programmatic access' for the Access type.
Click 'Next: Permissions' and click the 'Attach existing policies directly' button at the top.
Search for the policy we just created and attach it by clicking the corresponding checkbox, then press 'Next: Review'.
Click on 'Create User' and copy the Access Key and Secret Key into the relevant fields on the add-on set-up page here. Optionally, you can download a copy of this account information, but keep it safe as this information can be sensitive.
To enable the CloudWatch add-on, go to the add-ons page in your Hosted Graphite account and choose the option for Amazon AWS CloudWatch. From there you can select the AWS services you wish to connect with.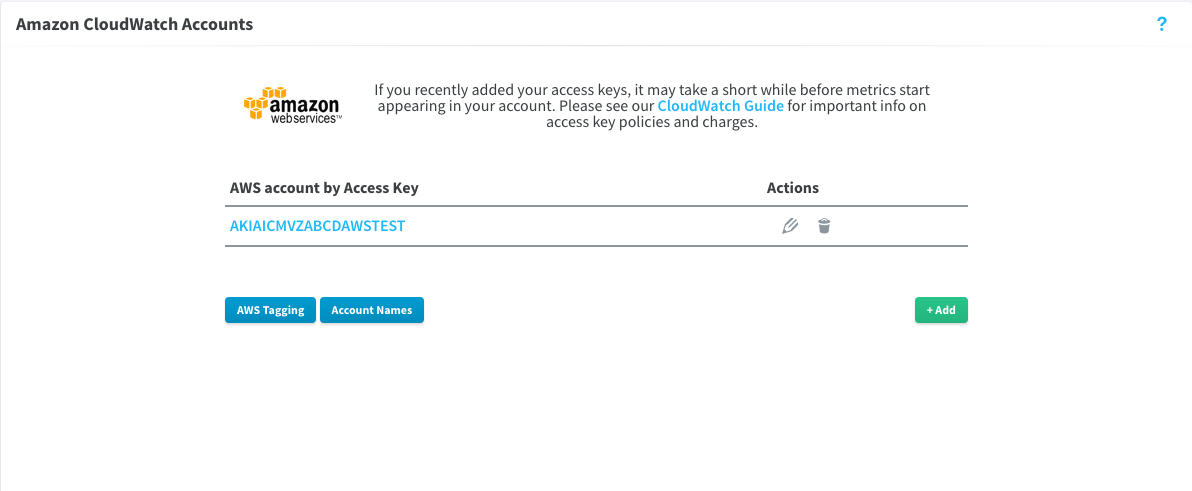 If you have any questions about getting your AWS instances connected to Hosted Graphite, contact our team. We're happy to help you!
MetricFire integrates seamlessly with Amazon Redshift, so you can monitor performance accurately. Sign up for the MetricFire free trial to set up your Amazon Redshift, or book a demo to learn more about the features from the MetricFire team.